A Holistic Approach to Substance Use Disorder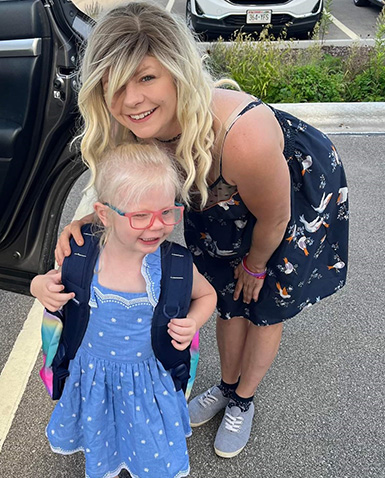 "Family is not an important thing. It's everything." – Michael J. Fox
"Apricity has had a huge impact on my relationship with my daughter Alice. Initially, this impact was indirect, but still monumental. During my first 90 days of treatment at Apricity's Casa Clare residential treatment for women, I acquired skills that helped me remain clean and sober, which means alive.
Many of the coping skills I learned helped me become better prepared to manage stress, which makes me a happier mom. Grounding techniques help me remain focused when I'm frustrated, and breathing techniques bring down my anxiety. These tools are useful in my parenting.
Following my first 90 days, I had the privilege of being accepted into Apricity's semi-independent living treatment program; here, Alice could come visit me! She loved going with me to see the counselors, who offered a warm environment for me to bring her into. The endless support from both counselors and house managers truly has aided me in being the best mom I can be. People say it takes a village to raise a child, and this couldn't ring more true for me.
Thanks to Apricity, I share a safe and happy life in recovery with my daughter."